What is a SEP IRA? 
A SEP IRA also known as a Self Employed Person Individual Retirement Account is a tax favored retirement account for self employed individuals.
How much can I contribute to my SEP?
The contributions you make to each employee's SEP-IRA each year cannot exceed the lesser of:
25% of compensation, or $55,000 for 2018 ($54,000 for 2017 and subject to annual cost-of-living adjustments for later years). These limits apply to contributions you make for your employees to all defined contribution plans, which includes SEPs. Compensation up to $275,000 in 2018 ($270,000 in 2017 and subject to cost-of-living adjustments for later years) of an employee's compensation may be considered. If you're self-employed, use a special calculation to determine contributions for yourself.
Contributions must be made in cash; you cannot contribute property.
If you've contributed more than the annual limits to your SEP plan, find out how to correct this mistake.
What Other Rules Apply to SEP IRA's?
See Internal Revenue Service Publication 560 for details on determining the contribution amounts, and rules pertaining to SEP IRA's.
Where Can I Open a SEP IRA?
There are many top brokerage/investment firms who offer SEP IRA's with convenient online access, and a variety of investments to choose from including individual stocks, mutual funds, exchange traded funds, and more. Some of these firms include:
Try the Free Retirement Planner by Clicking the Picture Below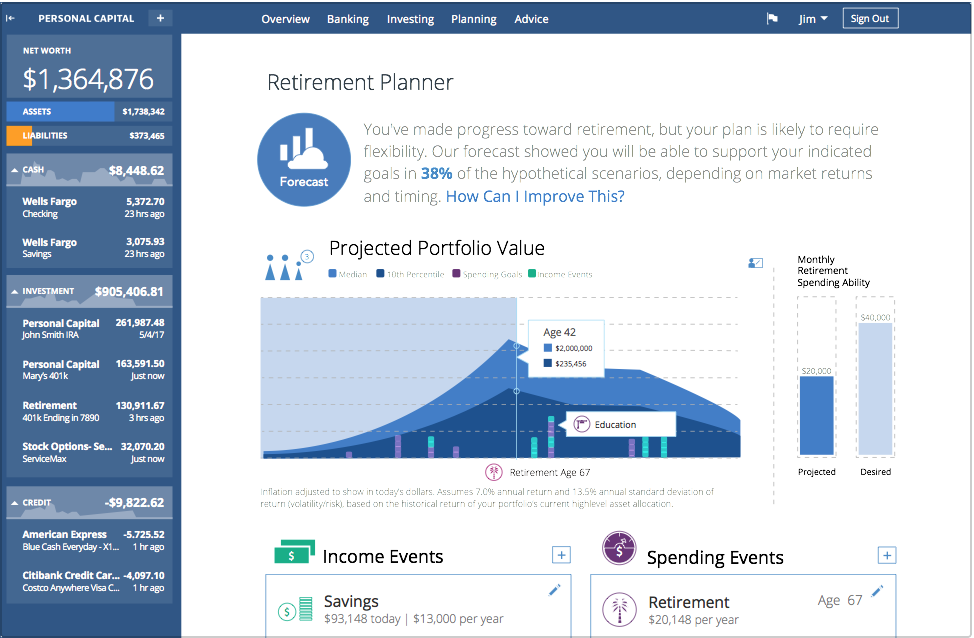 Retirement Planner